Tuesday, September 7th, 2021
---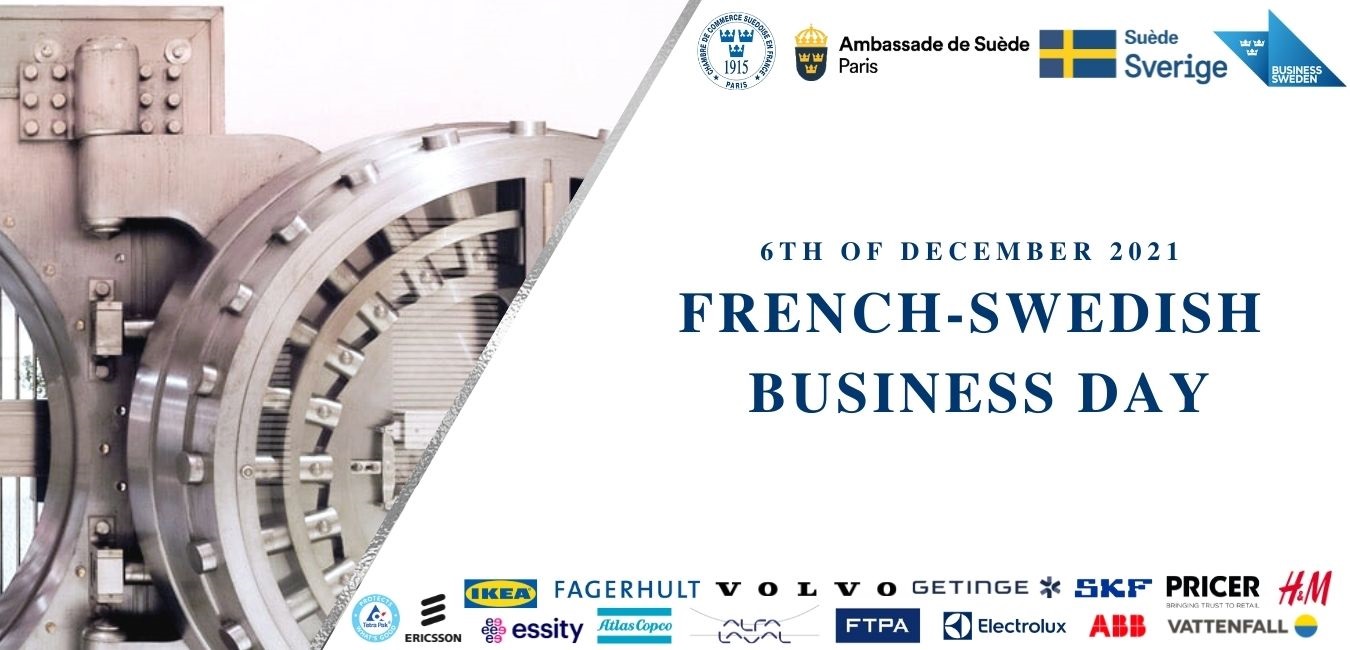 Paris 6th of December 2021* French-Swedish Business Day in the presence of HRH Crown Princess Victoria of Sweden
French-Swedish Business Summit, high level conference on the decarbonisation of the economy, French-Swedish Tech & Innovation exhibition and networking evening Soirée Franco-Suédoise.
The event aims to promote Swedish exports, investments, and Swedish business impact in France by creating a platform that spreads knowledge about Swedish companies, the Swedish brand and values and contributes to a stronger economic, political, and cultural exchange between Sweden and France. This occasion offers an excellent platform for high-level networking with decision makers and entrepreneurs to promote Swedish-French partnerships, the creation of new businesses and trade relations between France and Sweden in both directions.
This is a Team Sweden project, organized by the Swedish Chamber of Commerce in France in collaboration with the Swedish Embassy and Business Sweden and the support of the French Embassy in Sweden and Business France.
*Subject to the evolution of the sanitary situation
For more details about French-Swedish Business Day, click here.
_______________________________________________________________________
The French-Swedish Business Summit will be followed by the prestigious evening Soirée Franco-Suédoise with the award of Prix d'Excellence 2021. The event is devoted to enterprises from the French-Swedish business community. Among the guests are high-level representatives from both countries' economic, cultural and political spheres. This year's focus will be on the green transformation, innovations, challenges and solutions for companies from the traditional industrial world and start-ups of the new economy.
For more details about the evening Franco-Suédoise, click here.