Vers une mobilité décarbonée: enjeux et défis
10/1018:15 - 20:30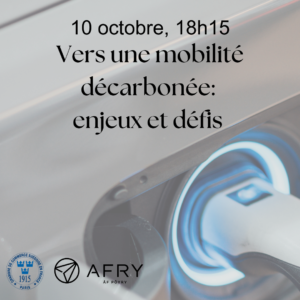 La CCSF et AFRY ont le plaisir de vous inviter à une conférence-cocktail le 10 octobre 2023 à 18h15.
Avec Dr. Yasmine Assef, Senior Principal AFRY, experte en charge d'électromobilité au bureau de Paris.
Anmäl dig till Vers une mobilité décarbonée: enjeux et défis
17 octobre - Tour Saint Gobain - Show-case de la Construction Durable
17/1017:45 - 21:00
Unique opportunité de visite guidée de la tour Saint-Gobain – une vitrine de la construction durable.
Le programme comporte une visite du show-room, une intervention de Pascal Eveillard, Directeur de la Construction durable, Groupe Saint Gobain et networking cocktail au rooftoop du 35ème étage. Terrasse avec vue 360 sur Paris
Pour plus d'information et pour réserver une place, cliquez ici.
Évènement proposé en partenariat avec Saint Gobain et sa filiale suédoise Ecophon.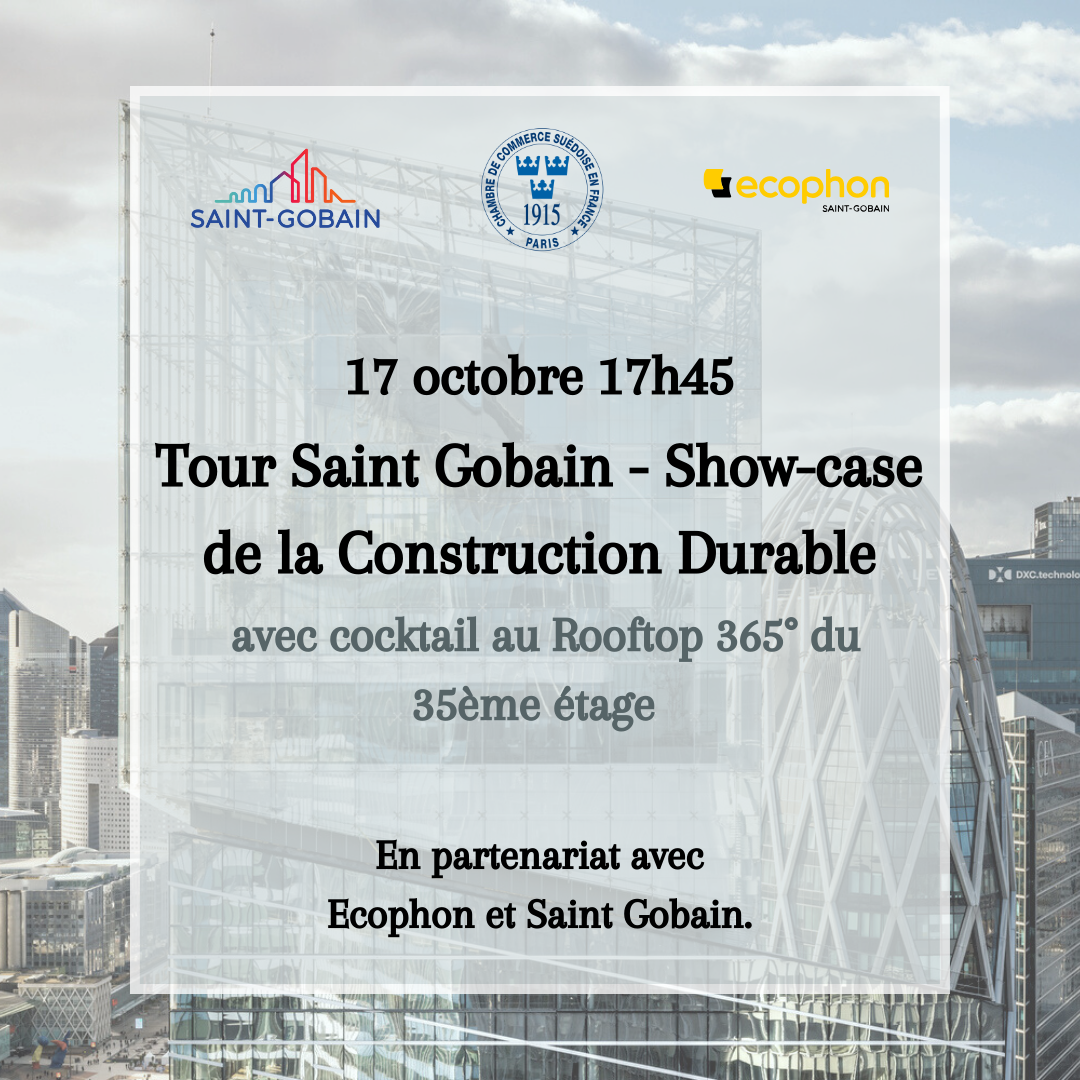 Anmäl dig till 17 octobre - Tour Saint Gobain - Show-case de la Construction Durable
French-Swedish Business Day II
04/1213:00 - 23:00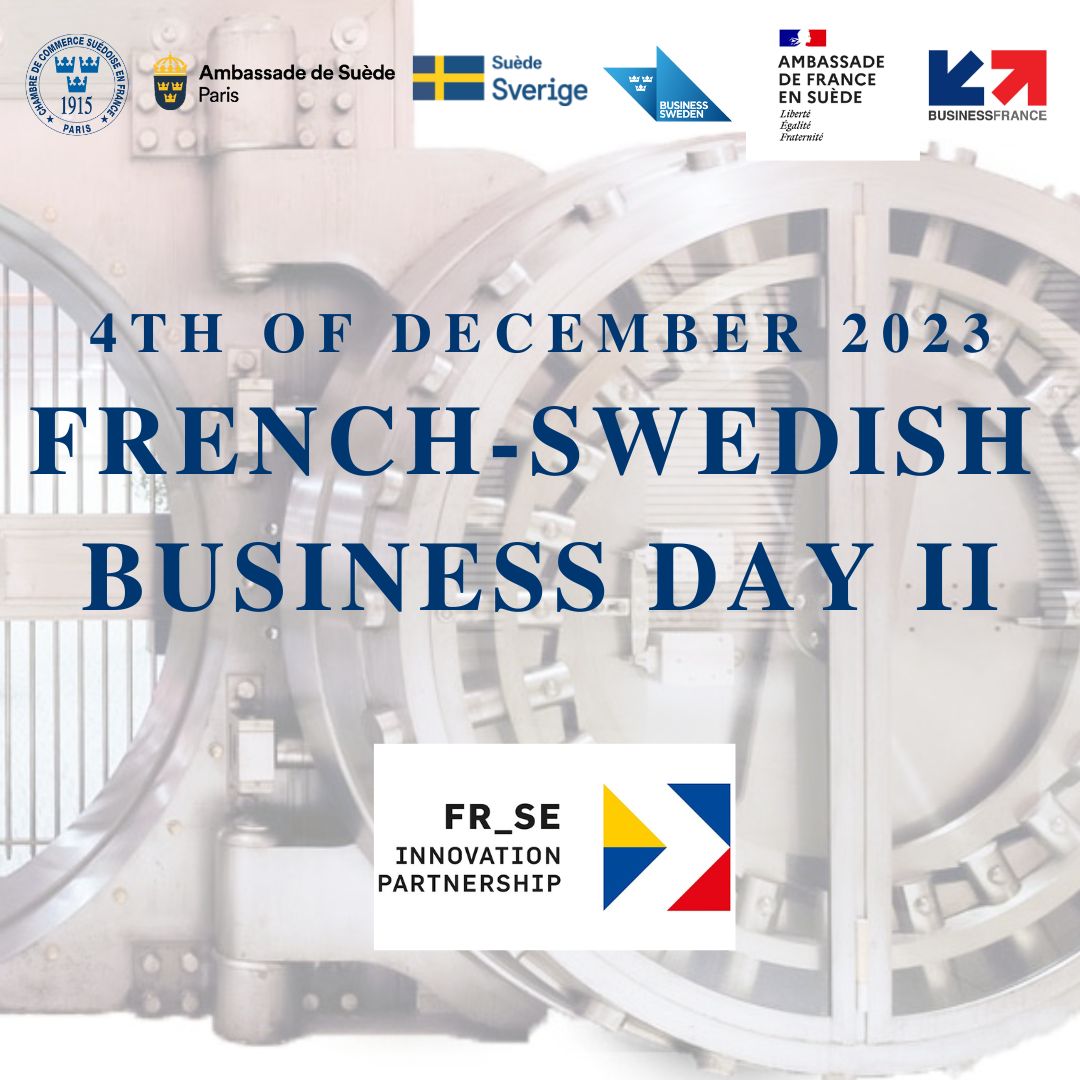 The event aims to promote Swedish exports, investments and Swedish impact business in France by creating a platform that spreads knowledge about Swedish companies, the Swedish brand and values in order to contribute to a stronger economic, political, social responsibility and cultural exchange between Sweden and France.
This occasion offers an excellent opportunity for high-level networking with decision makers and entrepreneurs to develop Swedish-French partnerships, create new businesses and further trade relations between France and Sweden in both directions.