30th September 17h00 – 18h00 Webinar – Women and leadership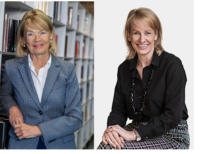 30th of September 2021
17:00-18:00 (CET)
Opening by
H.E Håkan Åkesson, Ambassador of Sweden to France
Webinar: Women and Leadership
Marianne Hamilton was a member of Atlas Copco's Executive Management team for 16 years as SVP Human Resources and Organizational Development. She has served on several corporate boards.
Bodil Sonesson is President and CEO of AB Fagerhult. Her experience includes a number of positions at Axis Communications since 1996, most recently as VP Global Sales. She is also board member of TOMRA Systems ASA and board member at The Swedish Chamber of Commerce in France.
Welcome to a virtual discussion featuring two experienced Swedish business women, Marianne Hamilton and Bodil Sonesson. They will share their experiences and views on how to lift women in the corporate world and enable them to reach top positions to ensure a better future in business.
Marianne Hamilton's new book "Advice to My Dear Daughter" will be the center of the discussions. In her book, women and men get 46 pieces of advice to better navigate in business, and thereby have the possibility to truly make a difference. The advice are based on Marianne Hamilton's experience and conversations with men and women she has been mentoring. The approach is very pragmatic and the situations described are easy to recognize.
This event is organised by The Swedish Chamber of Commerce in France, The Embassy of Sweden in Paris, Swea Professional Paris and Swea International in partnership with PWN Paris Professional Women's Network.
Some references about the book:
Ronnie Leten, Chairman of Ericsson "I recommend the book to all women – and men – who are at the beginning of their career. But also, to anyone who wonders why we are still talking about gender imbalance in leadership positions."
Staffan Bohman, Chairman of Electrolux "Marianne Hamilton has written a book which is perfect in timing and relevant in content. I believe that this book can contribute to a real change."
Helena Hedblom, CEO Epiroc Group "Our executives around the world – most of them men – have read and greatly value the book. It increased their understanding of the particular challenges faced by women and enables them to better coach their employees."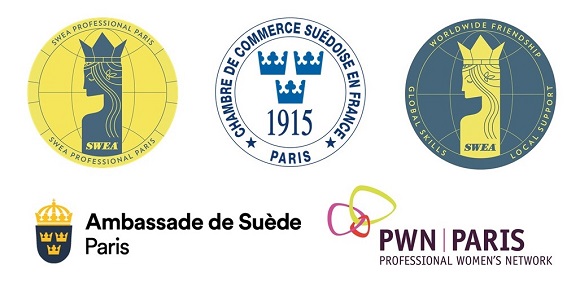 Start:
1970-01-01 00:00
Slutar:
1970-01-01 00:00
Anmälan